The World's Most Efficient Water Softener*
Aquasential™ Smart High Efficiency (HE) Water Softeners From Culligan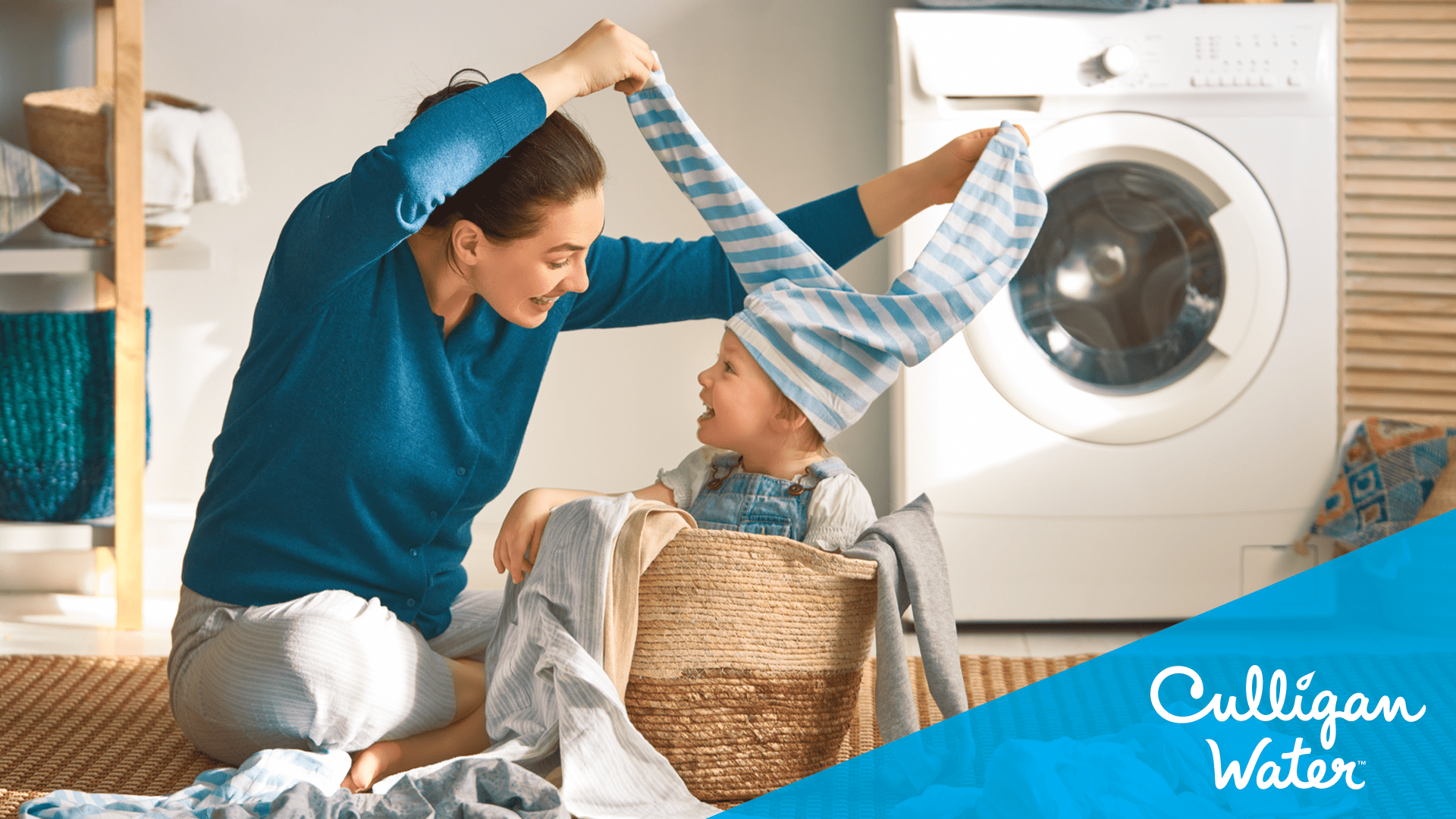 Benefits of the New Aquasential™ HE Water Softener:
Provides a continuous supply of soft water for your entire house, automatically adjusting to changes in your home's water conditions
Reduces soap residue on hair and skin
Leaves clothes brighter and soft to the touch
Makes household cleaning easier and less expensive
Prevents hard water spots on glassware, dishes and utensils
Reduces soap scum and scaling on faucets, sinks and tubs
Reduces water heating bills
Increases the lifespan of water-using appliances
Additional Features of the Aquasential™ Smart HE Water Softener:
Wi-Fi connectivity
Real-time monitoring of water flow and daily water usage
Active salt monitoring calculates levels and notifies you when running low
Optional remote monitoring by your local Culligan Water expert
Optional leak-sensing technology
Say goodbye to scratchy laundry, dull hair, dry skin, spotted glassware, scale buildup and high utility bills when you install a Culligan high efficiency (HE) water softener — the world's most efficient! Now with the option to add smart technology, you can ensure world-class water for your home right from a smartphone or tablet.
Contact your local water expert to get started with $250 off the purchase of a Smart High Efficiency Softener!
HE Softener when configured with proportional up flow brining with Aqua Sensor. Limited-time offer. Dealer participation varies. See dealer for details. Contaminants may not be in your water. ©2022 Culligan International Company.
Learn more about how you can have better water.
Latest
Blog Posts
So what exactly are some of the most common water problems and their Culligan solutions? Before we get started, let's
Arsenic in drinking water can be dangerous to our health, but there are several ways to protect your home's water
Amazing customer service. They treat you like family. They care and are always there for you!!! They do such a great job!

Trish Fernholz
- Culligan Customer