Bottleless water coolers
Less is more with Culligan bottleless water coolers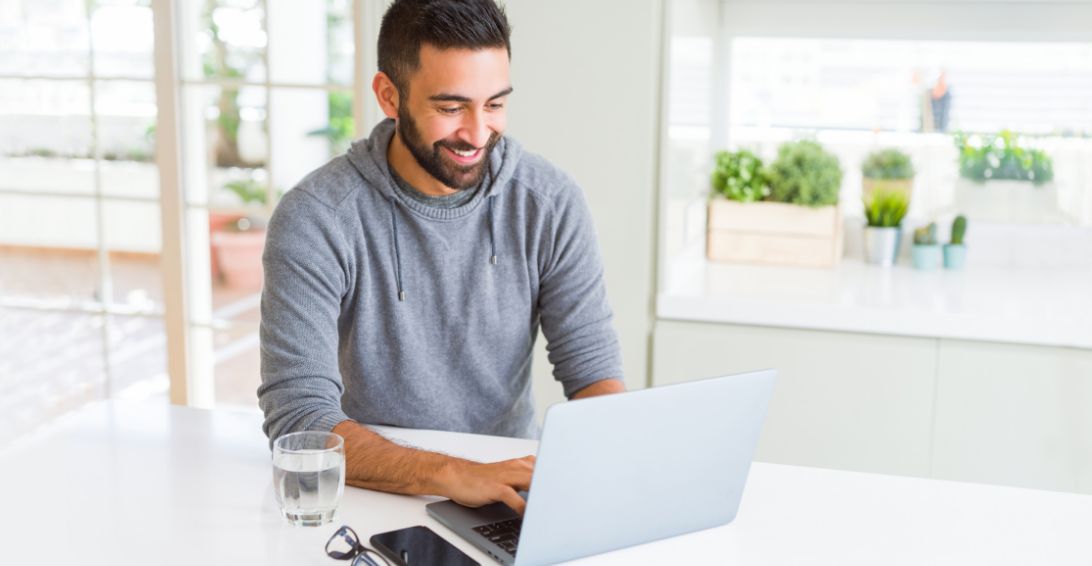 Drinking water that's fresh, filtered and ever-flowing
Bottleless Water Coolers from Culligan feature reverse osmosis filtration that reduces up to 99% of potentially harmful drinking water contaminants. The virtually unlimited water supply eliminates plastic bottle waste, as well as storage concerns.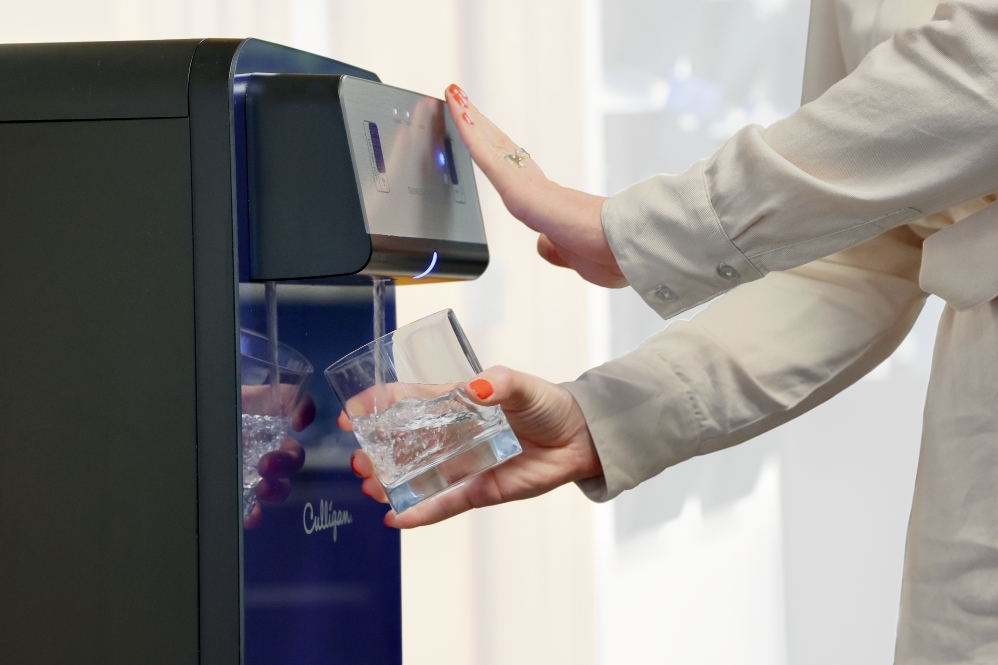 How a bottleless water cooler works
Bottleless water coolers take tap water and put it through a multistage purification process unmatched by the competition.
1. Sediment filter
Reduces large contaminants or particles.
2. Pre-carbon filter
Can remove particles as small as 10 microns.
3. Reverse osmosis
Reduces contaminants such as lead, arsenic, chromium, copper and other metals.
Many bottleless water coolers also include a mineral cartridge and final polishing in their treatment processes.
A Culligan Bottleless Water Cooler gives you
Expansive options
including hot, cold, sparkling water and ice
Better for the environment
Popular Culligan bottleless coolers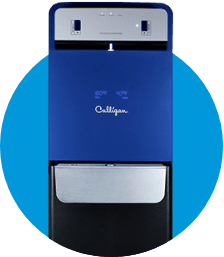 Ascent™ Bottleless Water Cooler
View product details
Multi-stage filtration provides great-tasting, high-quality water
Free-standing unit featuring traditional or touch-free water dispensing options
Perfect for offices, waitings rooms, schools and more
Dealer participation varies. See dealer for details.
These coolers can help solve the following water problems
Don't miss out on local deals
Special offer
FREE Basic Water Test*
Learn more about the quality of your water with a FREE basic water test from Culligan.
*Limited time offer. Dealer participation varies. See dealer for details. Contaminants may not be in your water.
Special offer
$9.95 Rental Offer*
Rent a Culligan Water System for just $9.95/month for the first three months!
*Limited time offer. Dealer participation varies. See dealer for details. Contaminants may not be in your water.
View All Offers
Worried about your water?
Get a FREE water consultation!
---
Improving your home's water is easier and more convenient than ever with Culligan Water's in-home or virtual appointments.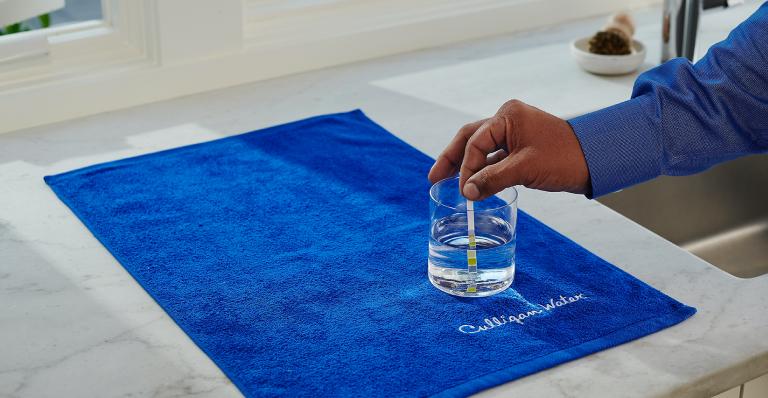 Frequently asked questions
A bottleless water cooler is a machine that dispenses water without a bottle. Traditional coolers have a bottle on top that holds the liquid, but bottleless water coolers eliminate the need for a bottle because they take water directly from the waterline.

Bottleless water coolers run this water through advanced filters, significantly reducing impurities and contaminants. The filtered water is then stored in an internal storage tank, so you'll have plenty on hand whenever you need it.
With powerful filtration technology and hassle-free operation, Culligan bottleless water coolers are the healthier, more convenient choice for drinking water. Their benefits include:
Increased safety measures: New bottleless water coolers feature hands-free dispensing to improve safety and limit direct contact with shared surfaces. Certain models also come with a UV light or ozone technology for continuous sanitizing and disinfection.
Cost savings: Bottleless water coolers provide great-tasting filtered water for approximately $0.02/gallon. These savings add up when compared to the average price per 5-gallon water bottle ($1+/gallon). And because bottleless water coolers connect directly to your water supply, you don't need to pay for ongoing delivery contracts.
Better for the environment: The virtually unlimited supply from a bottleless water cooler rids your home or workplace of plastic bottle waste, which means fewer bottles in our landfills and oceans.
Time savings: A bottleless water cooler's endless supply eliminates the need to store those extra bottles taking up space in the closet. It additionally erases employee liability when it comes to lifting heavy bottles while changing out empties, saving your team members time and labor.
Improved taste and expansive options: Bottleless water coolers make crisp and refreshing drinking water readily available – in cold, hot, ambient or sparkling water varieties. Plus, their reverse osmosis filtration technology reduces up to 99% of harmful contaminants, including lead, arsenic, nitrates and more.
On average, municipal water is only 20 gallons per penny, making it a very inexpensive utility. Adding a bottleless water cooler to your home or office will typically not change your water bill by more than 25 cents per month. That's less than $3.00 total for the entire year. Meanwhile, the electrical impact of a bottleless water cooler is equivalent to the energy usage of a bottled water cooler, which is approximately $3.50/month. A small price to pay for cool, delicious water at your fingertips.
Yes, like other filtration systems bottleless water coolers need ongoing maintenance to continue providing you with safer, great-tasting water.

Your local Culligan Water expert is equipped to handle all maintenance needs, with regularly scheduled visits that include a filter replacement and parts inspection.

In between these visits, it's a great idea to keep your bottleless water sanitized. While many different models have antibacterial surface protection, it's important to regularly clean your cooler's surface to help prevent the spread of germs and viruses. It is recommended to wipe the entire surface of your bottleless water cooler, paying special attention to the dispense area and any buttons.
Installing a bottleless water cooler can be as simple as installing a coffee or ice maker. Generally speaking, bottleless water coolers can be situated just about anywhere you need drinking water as long as there is an electrical outlet nearby and a water source somewhere in the building.

To correctly install a bottleless water cooler, your local Culligan Water expert will need to confirm the location of a 110 volt grounded power outlet. Next they'll locate a convenient water source in your building and connect a water line from the source to the cooler.

You'll have some flexibility when it comes to the final placement of your cooler, because the water lines can run behind walls, above drop ceilings or under baseboards, similar to a cable connection.
Get pricing & special offers
Call
877-989-9411
or fill out the form to get a custom water solution.
Thank you for contacting us!
One of our representatives will contact you shortly.